Fall Tiny House & Natural Building Apprenticeship
Fall Wild Abundance Apprenticeship

August – November 2018
The fall natural building apprenticeship starts at the height of summer and builds into the abundance of autumn. From carpentry to a wide range of natural and sustainable building techniques, apprentices will gain well-rounded and hands-on skill sets. They will be part of a complete tiny house build and will gain skills in natural building like working with cob, earthen plaster and earthen paint.
A Natural Building Apprenticeship you won't ever forget. Build a tiny home near Asheville, NC with people who are dedicated to self-sufficiency...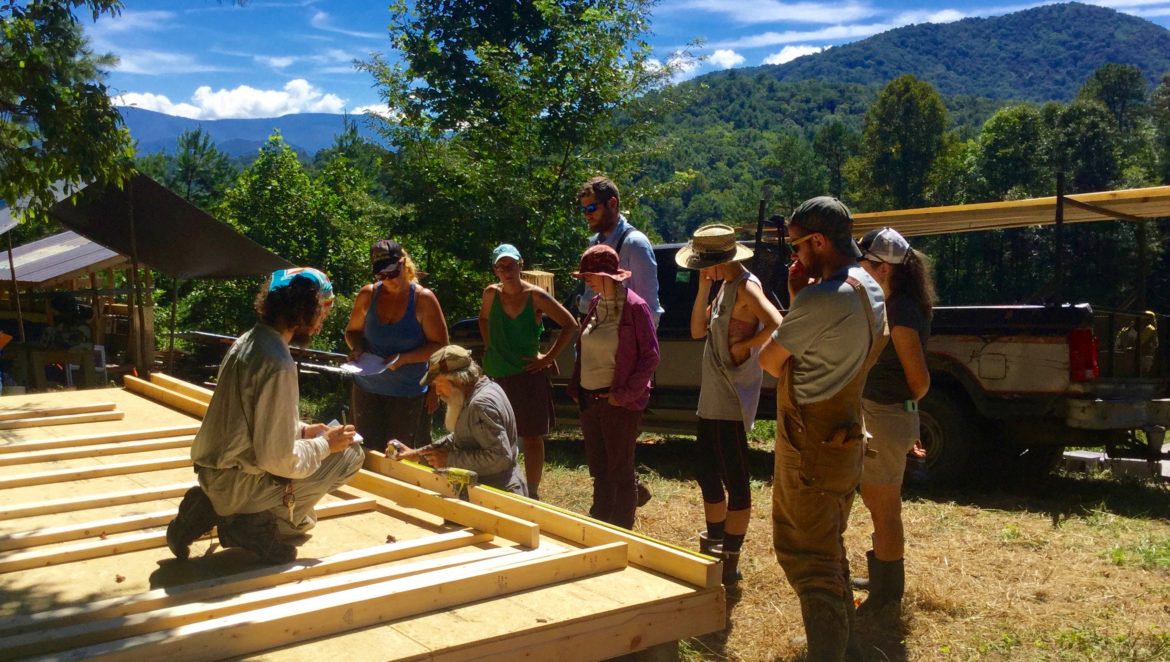 This is a Natural Building Apprenticeship that goes deep into permaculture and homesteading skills
We will also be harvesting and processing/canning food from the gardens and fruits, nuts, medicines and animals from the land. Fall Apprentices will get the chance to earn their Permaculture Design Certificates through our fall Permaculture Design Intensive. The season ends in the late fall after the Cycles of Life and Hide Tanning classes with an optional facilitated Vision Quest.
We ask for a financial contribution of $3,500 for this program.
Our apprenticeship programs are on-site residential immersions at Wild Abundance, located near Asheville, NC. We are open to commuting participants if they have special situations.  The apprenticeship program is our humble attempt to welcome a small group to our land every year to venture into the relational process that involves living on the land, building community, renewing culture, developing Earthskills, mentoring and personal growth!  Through this immersion, we share the depth and creativity of how we live and the richness of the real life challenges, opportunities and abundance that make up our family, community, home and lives.
Those looking for a Tiny House Apprenticeship will be wowed by the breadth of knowledge offered here: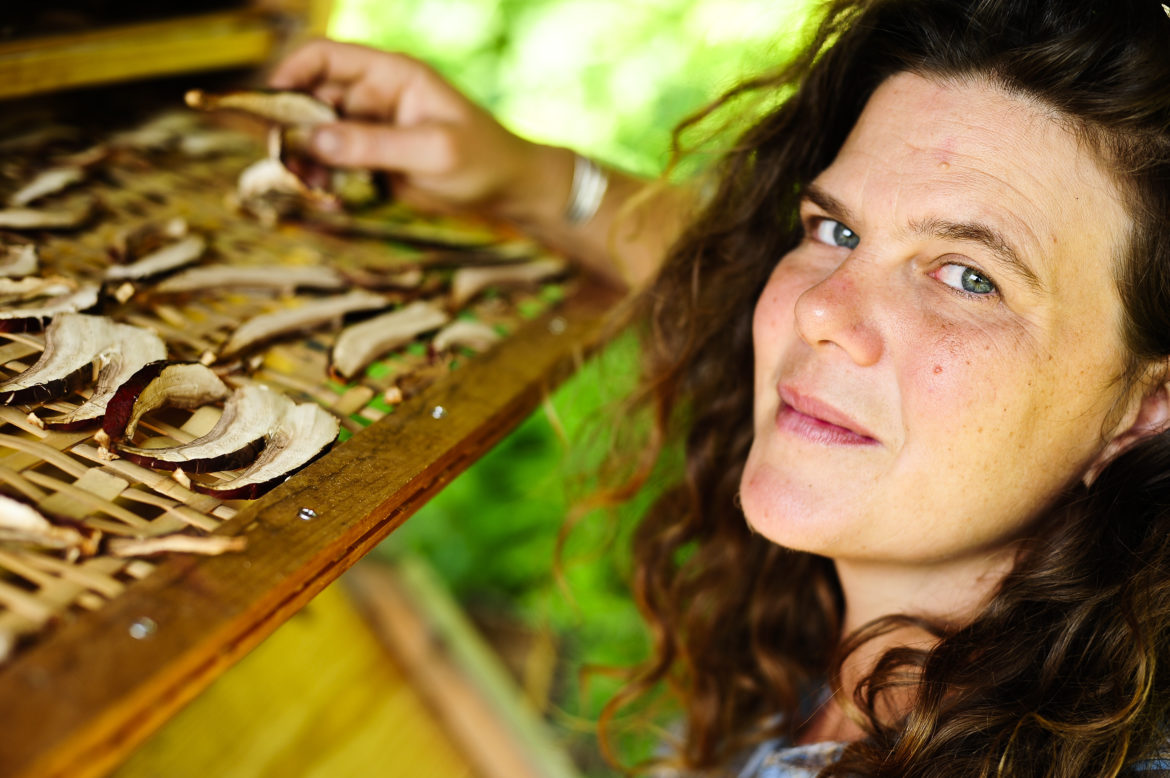 Sample Fall Schedule for a Non-Class Week
| | | | | | | | |
| --- | --- | --- | --- | --- | --- | --- | --- |
| | Sunday | Monday | Tuesday | Wednesday | Thursday | Friday | Saturday |
| 9:30am-1pm | Free Time | Free Time | Free Time | Trim Carpentry | Apple  Sauce Canning | Mushroom ID & Foraging | Community Work Party |
| 2:30pm-6pm | Free Time | Free Time | Shelf Construction in Personal Shelter | Earthen Paint & Plaster | Planting Hazelnuts | Myth and Storytelling | Apprentice Garden Time |
Sample Fall Schedule for a Class Week
| | | | | | | | |
| --- | --- | --- | --- | --- | --- | --- | --- |
| | Wednesday | Thursday | Friday | Saturday | Sunday | Monday | Tuesday |
| 9:30am-1pm | Day off | Day off | Class orientation and meet and greet | Inspiration space: Tours of Natural buildings in Barnardsville | Foundations and Floors lecture and foundations hands on | Stick frame lecture and wall construction | Roof lecture and wall construction continued |
| 2:30pm-6pm | Day off | Day off | Tour of Natural Buildings and tiny houses  | Exploration time: Tours of Tiny Houses in Asheville | Subfloor construction | Stick frame wall construction and raising walls | Rafter cutting, notching, and installation |
Check out our other apprenticeship opportunities, or scroll down to keep reading about our Fall Building Apprentice Program.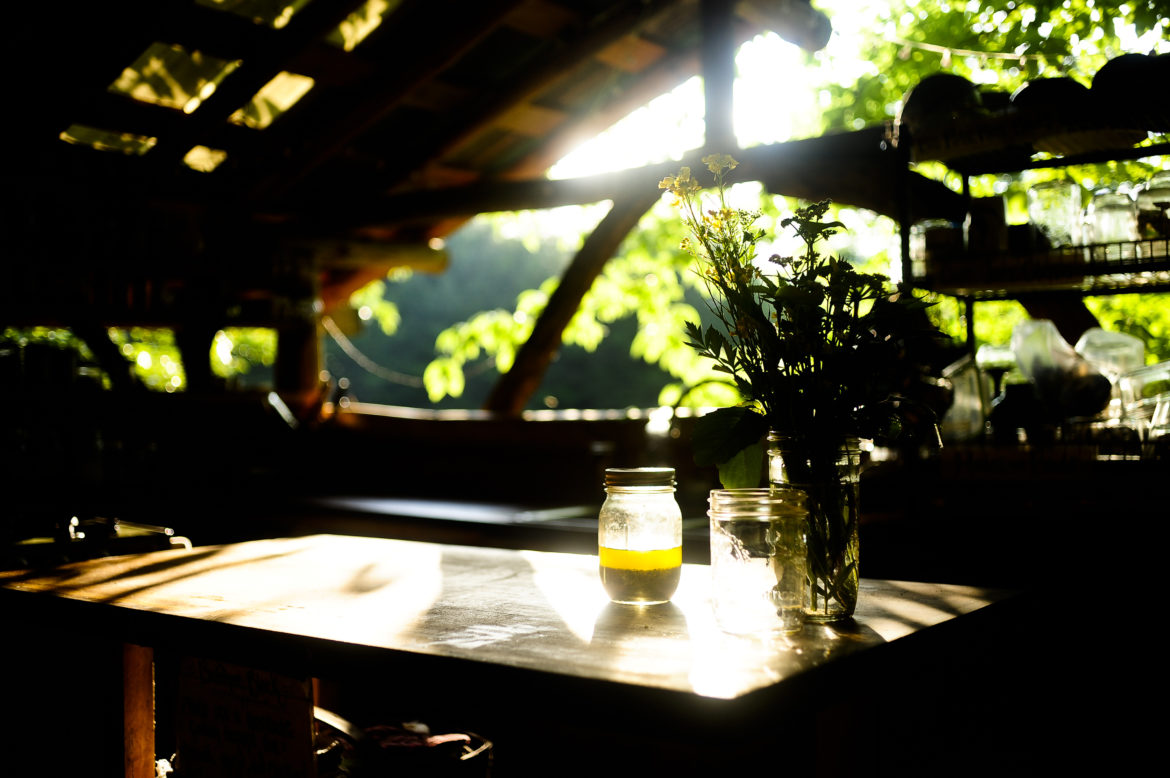 Application Process
The first step is to fill out the appropriate application form and to pay your application fee and deposit. We need to receive both an application form and a deposit in order to move forward. After we receive these items, we will contact you within 2 weeks and set up a phone interview during which any additional questions can be answered. After that, if practical geographically, we will schedule a working interview where you will experience a day or half a day in the life of an apprentice.  If a working interview isn't geographically feasible, we will make a decision soon after the phone interview. Click here to complete an application form.
Application Fee and Deposit

We ask for a $50 application fee for the apprenticeship, along with a $250 deposit (a total of $300 when applying), without which we will not consider your application. The application fee covers our administrative costs and the time it takes to process your application and is not refundable. The deposit goes toward your total financial contribution if you are accepted, and can only be refunded if we do not accept you into the program. Upon acceptance into the program, we ask for the first $1,000 of your contribution within two weeks. Your total financial contribution may be paid in installments but must be paid in full by one month before the apprenticeship starts.
Please fill out an application and pay your deposit as soon as possible if you are interested.  The application deadline is June 1 for the Fall Natural Building and Tiny House Apprenticeship, but students who apply earlier may have preference for this competitive program. The application deadline is February 15th for the Spring Herbalism, Wildcrafting and Gardening Apprenticeship and the through the seasons Living Off the Land Apprenticeship.
The first two weeks of the apprenticeship will serve as a trial period. This is a chance for us to make sure that the apprenticeship is a good fit for you and for us. After the two-week trial period, we will have a meeting and if the apprenticeship is not working for either party, we will discuss issues and try to work through them, or make a clean break. Your payment may be returned at this point.
If you have any questions, please email WildAbundanceNC@gmail.com.
More in-depth information about our apprenticeships can be found on our Wild Abundance Permaculture Apprenticeships page.
Please also check out our Spring Herbalism, Wildcrafting and Gardening Apprenticeship as well as the Spring-Summer-Fall Combination Apprenticeship, which will equip you with the skills you need to Live off the Land and Live off the Grid.